ADMINISTRATOR
WillMystery is an administrator of the Pororopedia! You can send them a message on their message wall if you have any questions or need help on the wiki. They can also be messaged to report a rule-violating user. If this admin is away or unable to help with a specific problem, contact another admin listed at the bottom of the profile page.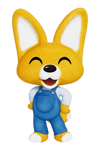 "I'll help you with this!"
The admin list is proof of this user's administrative status. If this user's name is not on the list, they are pretending to be an administrator, which violates our guidelines. Users pretending to have any sort of administrative status should be immediately reported to WillMystery.
Introducing Myself
WillMystery
Bureaucrat, Administrator

Name

WillMystery

Age

13

Gender

Male

Location

Hong Kong, China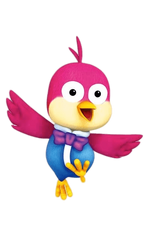 Hello. I am WillMystery. I go by Will for short as my nickname. I am one of Pororo's biggest fans. I first watched the show when I was a little boy, and I watched it with DVD, then I watched a couple of episodes on YouTube, and this show is part of my childhood as well as one of my favourite TV Shows! I am also a huge Pororo x Petty and Eddy x Loopy shipper.
Some time afterwards, I stumbled upon this wiki, I took a look around, then I thought that I could help out. Now, because of what I've offered here ever since I joined, I am a bureaucrat and administrator on this wiki on August 28, 2020. As an admin, I definitely plan to help improve this wiki in any way I can. If there are any problems, questions, suggestions, or concerns that you might have, you can always contact me or any other administrators available. And don't be afraid to post on my Message Wall if you ever want to converse with me. I'm quite shy myself, but once you get to know me, I can be quite friendly and outgoing. Just try not to break any rules or cause any disruptions - I will get serious at those points. But don't worry, I won't act tough like Cassandra unless you really broke the rules.
My favourite character is Harry, and he always will be. About him, despite the fact that he is the smallest member of the gang, he is just so cute, and his squeaky voice... Awww! And the way he loses his temper... it is still adorable!
In conclusion, thanks for stopping by, and I hope to help out some more in the future!
Season 1 Favourite Episodes
Season 2 Favourite Episodes
Season 3 Favourite Episodes
Season 4 Favourite Episodes
Season 5 Favourite Episodes
"Eddy's Riddle Game"
"Real Courage" (favourite episode in the season)
"Let's Put On a Play!"
Season 6 Favourite Episodes
Season 1 Least Favourite Episodes
Season 2 Least Favourite Episodes
Season 3 Least Favourite Episodes
Season 4 Least Favourite Episodes
Season 5 Least Favourite Episodes
Season 6 Least Favourite Episodes
Trivia
I also watch PJ Masks, Vampirina, Big Hero 6 and Tangled: The Series.
I ship Pororo and Petty, and Eddy and Loopy.
I am a YouTuber and Gamer.
I am from Hong Kong, China.
My favourite Season from the show is Season 2.
I speak English, Cantonese, Korean and Mandarin.
I am a huge KPOP fan. I listen to BLACKPINK, Twice, SNSD, Itzy, MOMOLAND and OH MY GIRL.
I have two friends - Jaedon and Horace, who act like Pororo and Crong. Unlike them, the mostly get along.
I love seeing Pororo, Crong, Loopy, Eddy, Poby, Petty and Harry as a team, as well as adding Rody when Season 3 is out.
I always cry when I saw Pororo fly in the sky in "I Can Fly" because the show is my childhood and the part reminded me of it. This is also one of the reasons why Season 2 is my favourite season in the show.
My favourite fictional character is Cassandra from TTS.

I usually use her as my pfp.

Tangled: The Series is my favourite TV Show.

Pororo the Little Penguin is my second favourite.
My ranking of the show's seasons
Please take note...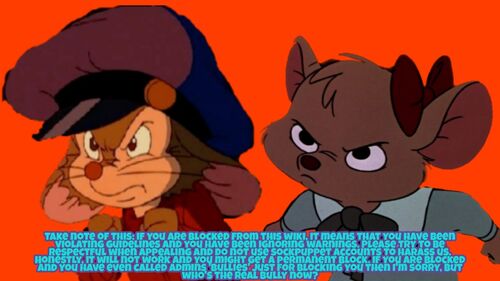 Availability
I am always active on FANDOM everyday. I am also an active user on this wiki. So, if you have any questions, don't hesitate to ask me. I will keep checking around the wiki to see everything is in faithful edit on when I'm free at the moment.
Warnings and Blocks
If you were blocked by me or Cutiesunflower for a valid reason, please don't take it personally. We do have a right to ban you for breaking any rules in the guidelines or ignoring multiple admin's warnings. If you feel you were unfairly blocked, we highly suggest you to contact us in Community Central and give a plausible reason why should we unblock you or you may appeal it.
Do not try to return with sockpuppet accounts to harass us. It will not work and we will keep blocking your succeeding accounts and mostly likely also result your primary account's block to get extended. Saying something like "UNDO MY BLOCK RIGHT NOW!!!" will also be ignored. I will respond to vaild appeals, not people who have serious anger management issues.
Special Rights
If you want to ask for any user right, like Content Moderator, Admin or Bureaucrat, the answer is no. You have to contribute and edit more in the wiki in order to earn adminship rights. In addition, it can only embarrass yourself and it is not easy to be an admin.
Community content is available under
CC-BY-SA
unless otherwise noted.